So it's my first full anchor week at MTV News and I'm having a ball.
Got a casual 'Btw, your interviewing Nicki Minaj on Monday morn' email on friday eve, as you do. So after my bulletin in the morning, we headed to Selfridges to chat to the queen barb about her recent Viva Glam lipstick launch for MAC cosmetics. Here I am before the interview, looking keen.
[Wearing Sam Greenberg snapback, Lazy Oaf top, Forever 21 skirt]
Much to mine and the camera crew's dissappointment, she wasn't wearing the pink bikini from the starships video AND she sat down the entire time we were there. Par. I wanted too 'accidentally' brush past her butt. :(
Here I am giving her a REALLY serious grilling with my most attractive face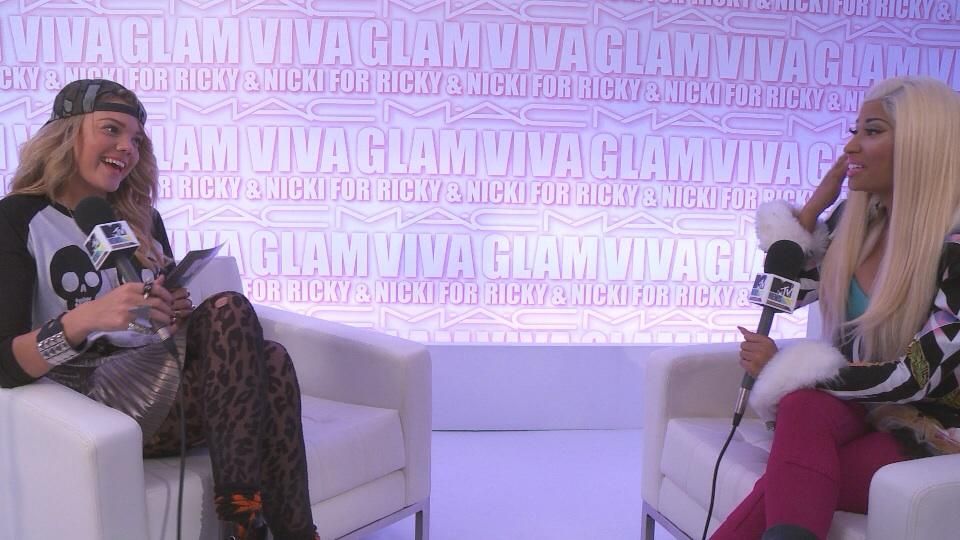 Despite the lack of derriere action, she looked amazing. Like literally flawless. Sometimes I forgot to listen cause I was staring at her barbie doll face! Nice one Becca, real proffessional. It was a great interview (apart from when our competition winner tried to take a cheeky pic and she SWITCHED, omg scared for her life) and it all went swimmingly well, plus I got given her Viva Glam lippy which I LOVE - see below.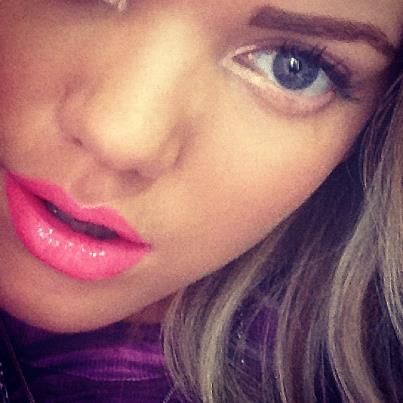 ---------------------------------------------------------
Tuesday I did the news, then headed to the V&A for The Cosmopolitan Ultimate Woman of the Year Awards.
[Headband Never Fully Dressed. Sweater Illustrated people, Trousers American Apparel]
How pretty did the V&A look? <3>3>
The Awards were hectic again but I had a laugh... Plus I totes won Ultimate Underdressed Woman of the Year Awards. Note to self, don't wear a sweater that you've been wearing all day to a fancy award show.
Chatting fashion with Kelly
Showing Nicole my double chin. She was impressed: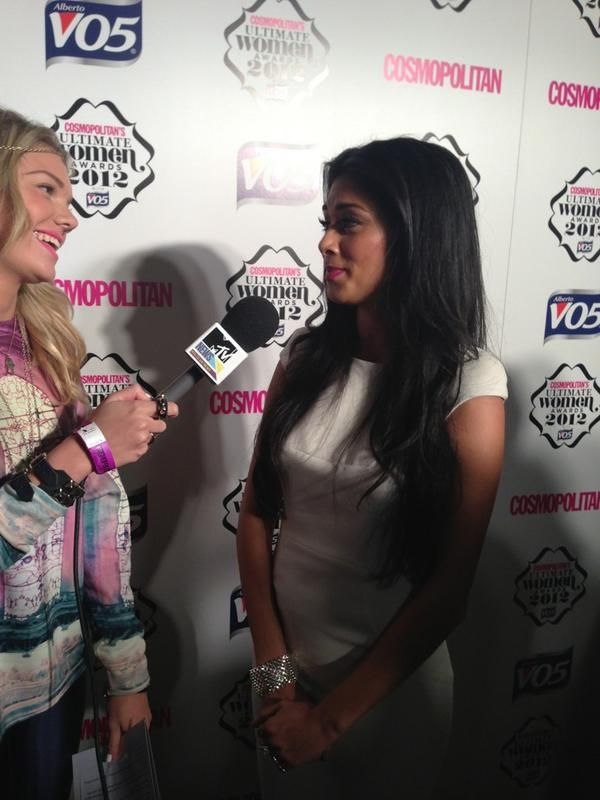 Offically fancy all of the Lawson boys....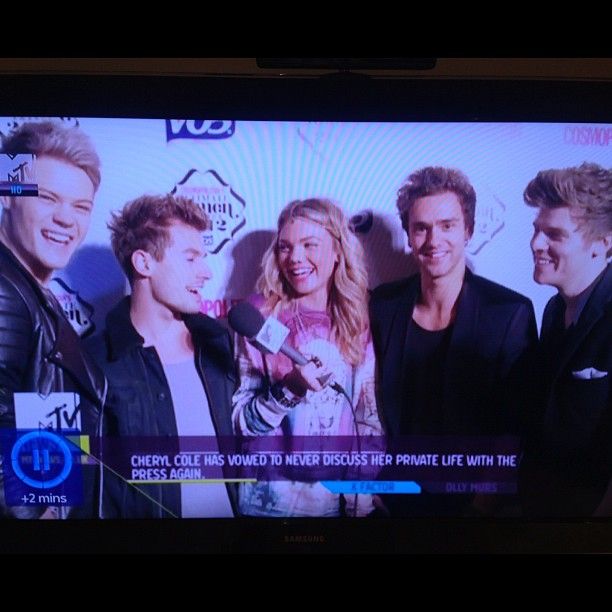 AND had to get a picture with Zawe Ashton cause she is an actual legend in Fresh Meat. YES VOD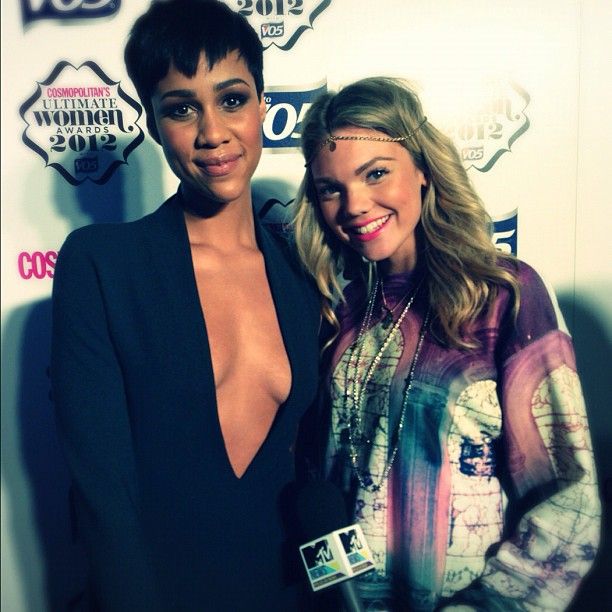 --------------------------------------------------------------
Wednesday was Halloweeeen so I presented the news as a skeleton monster bear. Yeah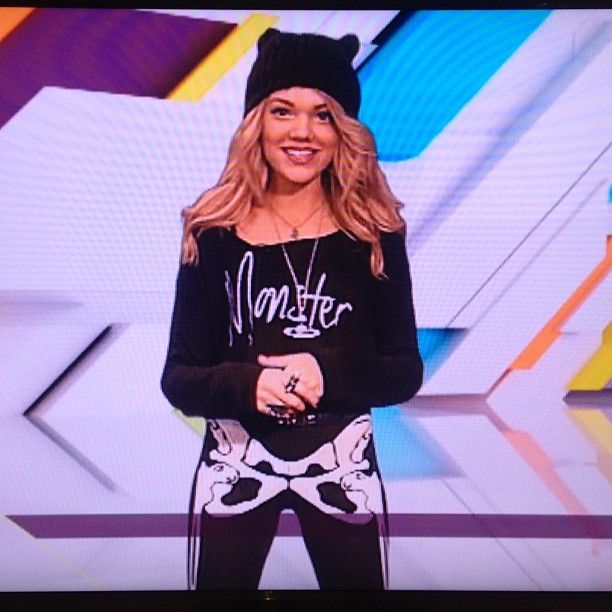 [Top Illustrated People, Leggings & hat Topshop]
-------------------------------------------------------------
Thats it so far, off to the Mercury Awards tonight, haaaaay.