Got snapped for a street style blog the other day.
The sullen look on my face is a good indication of the stress I incurred that day...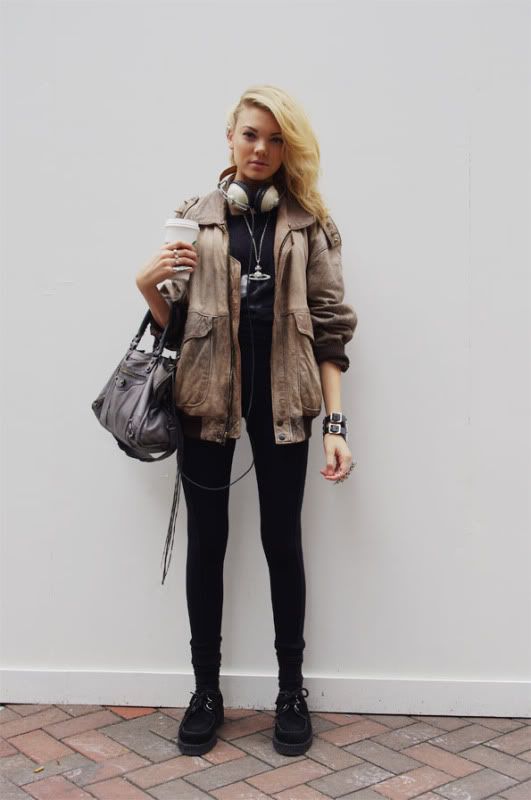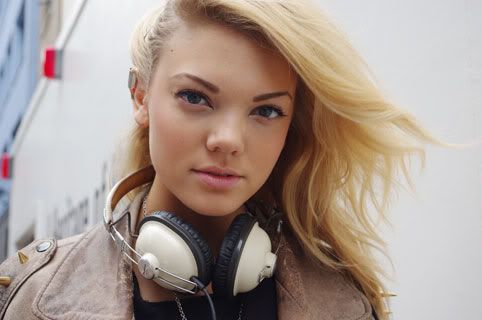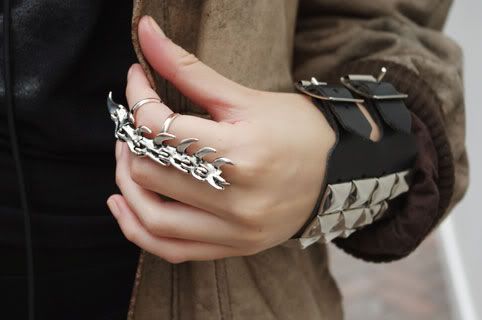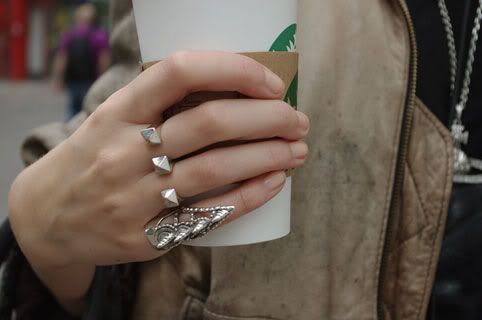 Rockin a sugar free vanilla skinny latte (TMI?) with a vintage customised jacket, Panasonic headphones, Vivienne Westwood necklace, Balenciaga bag, Underground Creepers, and Jewelry from Topman, Camden Market, and Egypt.