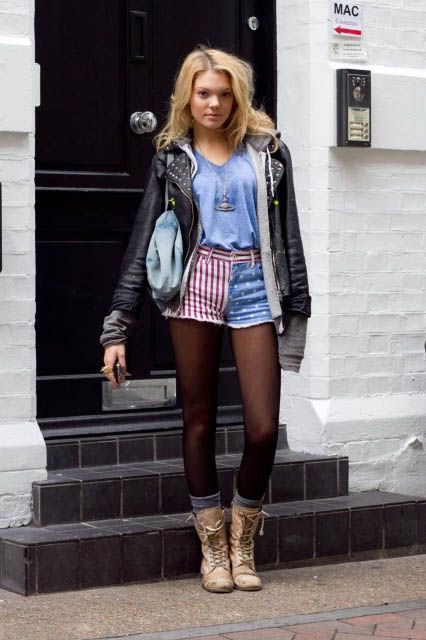 Just seen my picture on
Coggles
Street Style section. My hair and face are boring cause I was going to a casting but I thought I'd jazz up the grey day with my patriotic shorts! Not sure if London is quite ready for hotpants so early on in the season though ha...got some 'interesting' looks that day.
Jacket - Customised by myself,
Hoody - American Apparel, T-shirt - American Apparel, Necklace -Vivienne Westwood, Ring - Alexander McQueen, Shorts - Topshop, Bag - Primark, Boots - All Saints/customised by myself.